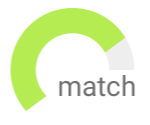 Haven't found the job you are looking for? Use our new smart new Job Match tool to find your next opportunity.
International
Permanent
USD85,000 - USD100,000
EA role supporting the co-president at a finance firm in Darien, CT. This role will be in office five days a week from 7:45am until 5:30pm or 6pm depending on the day.
In Office 5x a week
7:30am-5:30pm/6pm
New York
Temporary
USD51,996 - USD62,395
Calendar and inbox management along with ad-hoc projects on a case to case basis. Run reports and proof read presentations/prepare materials.
This is a very short term Executive Assistant contract for an International Bank
Must be located in NYC & able to go in office 3 days a week
New York
Temporary
USD40,000 - USD42,000
Will be responsible for assisting in document work, managing internal docketing system, file management and other tasks assigned by Head of Administration. Communicate internally and externally - requiring individual to be fluent in Mandarin.
Full Time Contract Role - Executive Assistant for Administrative Team
MUST be fluent in Madeiran
Manhattan
Permanent
USD62,395 - USD72,794
The Executive Assistant will provide high-level secretarial and administrative support to the Client Solutions teams, to maximize their effectiveness on a day-to-day basis. You will report to Manager Directors and work alongside other Executive Assistants.

This role is will be in-person in Manhattan and is a contract to hire opportunity.
Must be vaccinated to work in New York City
Urgent Opportunity
Miami
Permanent
USD75,000 - USD85,000
Executive Assistant role supporting a new team/office in Miami. This role requires being in office five days a week.
In office position 5 days a week
Great team
Manhattan
Temporary
USD72,794 - USD83,193
Our client is a global investment bank and financial services who is seeking an Executive Assistant (Banking Division) for a 3-month contract assignment. The ideal candidate will be bilingual in English & Spanish, have at least 3 years of Executive Assistant support and be eligible to work in-office in Manhattan.


Must be fully vaccinated against COVID-19 to be considered.
*Must be bi-lingual in Spanish & English*
Must have previous experience as an Executive Assistant in the Finance Industry
Manhattan
Permanent
USD85,000 - USD90,000
Executive Assistant supporting different teams at a well-established firm. The Investor Relations team and the Research team are both looking for additional support due to growth.
Great team
Opportunity for growth