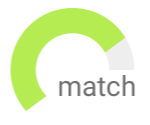 Haven't found the job you are looking for? Use our new smart new Job Match tool to find your next opportunity.
Chicago
Permanent
USD170,000 - USD200,000
Our Client is searching for a Plant Manager - Food Production for their facility just south of Chicago city. They are a fast growing Food manufacturer whose products are in all major retailers. This role will look to continue to upgrade their supply chain function and manufacturing processes.
Growing, well known brand in all your local Grocery Stores
Senior leader role, owning the operation
Ashland
Temporary
USD140,000 - USD185,000
My client is located in Ashland, VA, producer of Food and Beverage products sold nationwide and even beyond. They are seeking a hands-on Director of Operations/ Plant Manager who understand how to effectively manage a food production facility, by using effective leadership and motivational skills coupled with operational maturity.


Fast-growing Transforming Global Food Manufacturer
Own the entire operation
Vernon
Permanent
USD100,000 - USD130,000
My client is looking for a Production Manager that is going to oversee anywhere from 100-150 employees per shift. The Plant Manager will oversee all inventory processes, including, packaging, machine parts, etc., ensuring efficiencies, elimination of waste and proper flow and rotation in all production areas.
Well-established Food Manufacturer
Room for Growth
Stockton
Permanent
USD130,000 - USD145,000
This position is located in Fresno. This person will report into the Plant Manager and will be responsible for the strategic planning and management of manufacturing operations in order to achieve goals of specific production output, productivity and quality goals that the company has put in place.


Relocation Package
Room for Growth
Pomona
Permanent
USD90,000 - USD110,000
My client is looking for a Production Manager who is going to control the day-to-day production activities. This person will oversee the production process and ensure that production is cost effective.
Plant-Based Company
3 to 4 day work week