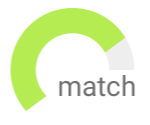 Haven't found the job you are looking for? Use our new smart new Job Match tool to find your next opportunity.
New York
Permanent
USD175,000 - USD250,000
Our client is looking for a Infrastructure Investment Analyst who will be responsible for screening and preliminary assessments for potential infrastructure investment opportunities.
Great financial institution
Excellent career growth
New York
Permanent
USD185,000 - USD250,000
Large international investment manager looking to hire a Business Transformation Specialist to expand the role in their NYC office. Opportunity to influence overall strategy, liaise with senior leadership and expand role into other areas.
Business Transformation Role at large international investment manager
Opportunity to expand the function into the NYC office
Our Client is seeking a candidate to work with the Head of Sales and Marketing who will collaborate with sales and marketing personnel located across Asia and Europe. Primary duties will include selling global equity and fixed income investment capabilities offered via separate account, mutual fund, ETF, and alternative structure.
Promote global equity and fixed income investment capabilities
Target pension funds, foundations, endowments, family offices
New York
Permanent
USD175,000 - USD225,000
The Portfolio Company Valuations Director will be responsible for all valuations and modeling work for the firm's newly created private equity fund
Newly created role in a newly launched Private Equity fund
Reporting to the CFO of the firm
Our client is seeking a Director candidate with experience within alternatives distribution within the family office, multifamily office, RIA and other related wealth channels in North America. This person must be a team player and enjoy the challenges of working in a fast-paced, entrepreneurial environment. Person must also be personable, professional, detail-oriented, proactive and flexible.
Experience with family offices, multifamily offices, RIA, wealth channels
Prior experience with insurance dedicated funds
A global $2.5B fundamental equities fund is in the midst of a NYC build-out and is looking to hire an Industrials Analyst to join the team.
$2.5B fund with exponential growth since inception
Flat structure, analysts contribute to portfolio
Investment Analyst at a $400mm Africa equities-focused Hedge Fund. Fund has strong track record and is looking to add another investment professional to their team.
Opportunity to be an investment idea generator at a $400mm Hedge Fund
Lean team, excellent culture, equities-focused