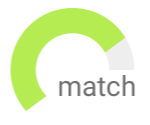 Haven't found the job you are looking for? Use our new smart new Job Match tool to find your next opportunity.
Fort Lauderdale
Permanent
USD85,000 - USD110,000
Strong pipeline of local work
Career development
Reputable General Contractor, Good Pipeline of Work
Good Benefits and Future Growth Opportunity
Fort Lauderdale
Permanent
Strong pipeline of local work
Career development
Strong pipeline of work
Career Development
Davie
Permanent
USD125,000 - USD175,000
Looking for Project Managers that have or are looking to take the next step into a Senior role. Two new MultiFamily projects breaking ground in Miami and Broward that need on site leadership.
Top Florida GC with growing pipeline of Multi-Family Projects
Excellent company culture and compensation package
Pompano Beach
Permanent
USD90,000 - USD130,000
The Project Manager is ultimately responsible for managing and directing the project team by providing the communication, coordination and follow-up necessary to deliver a project on time and budget.
Mid-Size GC that is continuing to grow and expand project portfolio
Top Benefits - Great leaders who help mentor and grow you into a Sr. PM
USA
Permanent
USD120,000 - USD165,000
A fast growing Design-Build General Contractor in the Greater St. Louis Area is seeking a project manager who has experience working on distribution or light industrial projects. They would offer work from home flexibility, 401K match, vehicle allowance, phone allowance, extensive PTO, and much more.
Great Benefits and Remote Capabilities
Ability to Earn Lucrative Bonuses
Fort Lauderdale
Permanent
USD90,000 - USD120,000
Project Manager focused on commercial construction with projects that range in size from $5MM to $20MM each.
Variety of Commercial work including Healthcare Projects
Great benefits, culture and growth opportunity
Fort Lauderdale
Permanent
USD100,000 - USD130,000
The Project Manager develops and implements a plan to deliver the required project on time and within budget. The Project Manager will oversee a single large project or multiple smaller projects at one time.
High-End Commercial and Hospitality Projects
Brand new office, great benefits and perks
USA
Permanent
USD110,000 - USD150,000
Project Manager to lead healthcare projects for a general contractor with work around the United States. Work completely remote or in the office and visit the job site every so often to check on progress (1-2 times/month tops).
Completely remote work- work from home anywhere
Extremely stable employer with an incredible backlog of work
Pompano Beach
Permanent
USD120,000 - USD140,000
Working for a reputable General Contracting firm here in South Florida
Large pipeline of Mixed Commercial, Public Works, Education, and Multi-Family Projects
Strong, well-known South Florida GC
Great pay and benefits
USA
Permanent
USD80,000 - USD110,000
My client is one of the top restaurant developers in the country and they are looking for a Construction Manager to watch over the General Contractor and Superintendents on their projects. This person will work alongside the President and the Director of Construction to ensure that their projects are completed on time and under budget.
Great opportunity to work as an Owner's Rep
Above Industry Standard Benefits
Create job alert to receive Project Manager jobs via email the minute they become available
Fort Lauderdale
Permanent
USD160,000 - USD190,000
The Project Executive is ultimately responsible for overseeing the Project Management on a portfolio of Commercial Construction projects at different phases.
Over 50 years of Successful Florida Construction Projects
Excellent Benefits and Team Structure