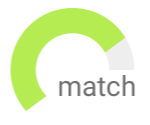 Haven't found the job you are looking for? Use our new smart new Job Match tool to find your next opportunity.
Glen Rock
Permanent
USD70,000 - USD100,000
The Technical EV Project Manager will help manage and facilitate the technical implementation of EV chargers along with building an ecosystem that connects payments and billing to customer. The role involves managing the third party vendors and the individual will require knowledge of software implementation as well as integration into third party ERP and BI systems.
Growing EV Team
Seeking Technical EV Project Manager
Houston
Permanent
USD130,000 - USD155,000
The Energy Storage - Project Manager - Houston will will manage a variety of technical projects associated with decreasing the carbon footprint of the company's operations. This role requires a broad engineering knowledge and will focus on the following technology areas: Energy Storage, whilst also looking into other technology, including Post-Combustion Carbon Capture, Hydrogen Combustion, and Direct Air Capture.
Project Manager role within Renewable Energy Storage space.
Looking for someone with stand out, complex Industrial/Energy project experience
San Diego
Permanent
USD140,000 - USD160,000
The Utility-Scale Solar - Senior Project Manager - Remote will work for a Battery Storage organization based in the Americas. The Project Manager (Contract) will work with the Battery Storage organization based in the Americas, reporting to the Director, Project Management Americas.
Join the leading IPP in N. America, working on large Utility-Scale projects.
8+ years of Solar/Storage Owner's side PM exp. with great career upside.
Pennsylvania
Permanent
USD150,000 - USD180,000
The Renewable Energy - Manager, Project Development (PJM) - Remote is responsible for the development of wind, solar, and energy storage projects primarily across three eastern markets (PJM, NYISO and ISO-NE) as a key member of a regional team charged with the development and execution into construction of the company's solar, wind, re-power, and storage project pipeline.
100% remote - Utility-Scale Renewable Energy Project Developer.
Lead role within the development team for PJM, & N. East.
Chicago
Permanent
USD150,000 - USD165,000
Energy Storage Owner/Operator want a Manager, Project Finance to lead Valuation and Risk Analysis.
Renewable Energy, Utility-Scale Developer/Owner/Operator.
3GW+ of projects in development across the US, mostly utility-scale BESS
San Diego
Permanent
USD165,000 - USD190,000
The Renewable Energy - Snr. Manager, Portfolio Finance - San Diego, will report to the Director, Portfolio Finance and be responsible for managing commercial matters with financing parties for multiple projects within the renewable project portfolio - including fundings / term conversions of debt, cash equity and tax equity.
Renewable Energy, Utility-Scale Developer/Owner/Operator.
Over 8 gigawatts of assets under operation!
Pasadena
Permanent
USD120,000 - USD170,000
The Renewable Energy - Snr. Project Estimator - Pasadena, TX will provide cost estimating services to support Capital and Expense projects (Industrial Construction). Supports and assists Project Engineers, Project Managers, and Developers to develop and estimate costs for Power, which includes Natural Gas, Geothermal, Solar, BESS projects, and other Renewables, as well as Carbon Capture and Sequestration (CCUS).
Join fast paced Power Generation industry leading company.
With multiple large scale Power Gen. projects across the US.
Glen Rock
Permanent
USD100,000 - USD130,000
The Head of IT Operations will lead the US IT Operations team within the IT department. The role will provide ongoing support to the IT Operations team, constantly striving to improve the services delivered by the team and driving agreed improvement initiatives; as well as providing direct support to the US Head of IT on various projects.

This role will require 3-4 days a week in their Glen Rock, NJ office.
Growing IT Team
Seeking Head of IT