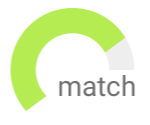 Haven't found the job you are looking for? Use our new smart new Job Match tool to find your next opportunity.
International
Permanent
USD110,000 - USD135,000
MPI does not discriminate on the basis of race, color, religion, sex, sexual orientation, gender identity or expression, national origin, age, disability, veteran status, marital status, or based on an individual's status in any group or class protected by applicable federal, state or local law. MPI encourages applications from minorities, women, the disabled, protected veterans and all other qualified applicants.
LI based General Contractor seeking reliable Project Manager
Must have experience with NY based commercial interior construction projects.
International
Permanent
USD70,000 - USD85,000
Michael Page is partnered with an award-winning Custom Home Builder based in the Greater Cincinnati area. They are seeking an growth oriented individuals to join their team.

Opportunity to join growing team with leadership opportunities right away
Great work life balance M-F working hours
International
Permanent
USD75,000 - USD95,000
My client is a highly successful General Contractor in Central Michigan is looking for a Project Manager to work on their Multifamily and Affordable Housing Projects ranging from $2M-$10M. The ideal Project Manager will have 5+ years of experience with Multifamily project experience preferred. Apply today using the link provided and your resume will be considered within 24 hours.
Direct access to leadership with continued guidance toward advancement
Salary starting at $75k+ with 100% employer covered healthcare
Our client is a leading conglomerate in the region and are looking to expand their tax team at the corporate level. They are hiring a Project Manager to oversee implementation of new taxes, tax systems and tax processes.


Opportunity to work for a Leading Holding Group
Excellent career progression
Currently seeking an Assistant Project Manager to join a well established General Contractor in Rhode Island to work on projects valued up to $50M.
Join a well established and reputable firm with 40+ years in business
Work on diverse commercial construction projects between $5M-$50M
International
Permanent
USD90,000 - USD110,000
The Marketing Manager will be a pivotal member of our client's team, working closely with the Chief Marketing Officer to manage the RFP and project acquisition process. This role would be ideal for any candidates looking to join a collaborative and result-driven team, with opportunities to build a strong marketing culture for the company, building a secure brand identity, and enhancing brand awareness.
Ability to personally define a company's marketing culture and best practices.
Gain exposure to RFP processes for clients in biotechnology and higher ed.
International
Temporary
USD41,596 - USD47,836
Our client is looking for an Operations Coordinator to join their growing team and assist with a hybrid function of general administrative, office management, and project management duties.
Entry Level Role!
Start ASAP!