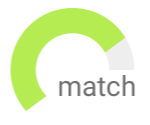 Haven't found the job you are looking for? Use our new smart new Job Match tool to find your next opportunity.
Currently looking for a Project Manager to join one of MA's most reputable contractors to work on ground up construction projects valued $10M+.
Join one of Boston's most reputable GC's with 40+ years in business
Oversee high-profile, new construction projects between $20M-$80M
Currently seeking a Construction Project Manager for reputable General Contractor based South of Boston.
Join a well established General Contractor with 30 years in business
Work on exciting ground up projects within Commercial, Industrial, and Lab space
Canton
Permanent
USD110,000 - USD140,000
Michael Page is currently working with a proven, reputable general contractor located South of Boston that is seeking to grow through the key hiring of a "Lead Project Manager - New Construction Multifamily Work" to their team. Please apply today for immediate consideration within 8 business hours.
Accelerated career growth with one of New England's top-rated GCs
Family-owned environment encourages flexible, reasonable work schedule
Wellesley
Permanent
USD110,000 - USD140,000
Michael Page is working closely with a reputable local construction company as they seek to hire a "Construction Project Manager - Design Build Firm" to their team. If you are interested in a unique opportunity with an established firm that has been in operation for several decades, please submit your application today.
Build projects for well-known academic and commercial clients!
Base salary up to $140,000!
Canton
Permanent
USD100,000 - USD140,000
Work closely with MS&T team to develop, plan and execute projects while managing risks and meeting time lines. Grow within the organization to take on additional responsibilities when needed.
Cutting edge biopharmaceutical company in extreme growth mode
Manage major projects while maintaining and enhancing metrics