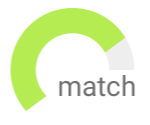 Haven't found the job you are looking for? Use our new smart new Job Match tool to find your next opportunity.
New York
Permanent
USD130,000 - USD150,000
Analyst will be sitting on the Credit Risk team and reporting to the Chief Credit Officer. The analyst will be expected to define and implement CECL methodology.
Modeling Analyst role at top American bank
Reporting to Chief Credit Officer
Corporate Governance Director to develop and deliver the Authority's corporate governance framework in line with the applicable Saudi Governance Regulations.
Exciting role with a Governmental entity, Saudi Vision 2030 project
Start-up Governmental entity commissioned by the Royal Decree
Manhattan
Permanent
USD145,000 - USD175,000
Our client is seeking an experienced professional who is looking to work directly with the firm's FCC lead in a fast paced environment. This person will assist directly with policies relating to ABC, AML, and sanctions.


Client will move quickly with qualified candidate.
Opportunity to join a dynamic compliance department.
In this role, you will support the team by conducting credit analysis of both existing clients and new wholesale banking opportunities. You will manage the production of financial models, handle complex negotiations, and help sources new deals.
Arrange debt financing for companies in transport, energy, water, greenfield
Cover North and South America
Be a integral member of the Bank to help drive the global ESG and sustainability strategy. The key function will be to support the bank's institutional clients to achieve their sustainability and ESG-related goals by providing market intelligence on relevant products or services.
Be a member of the ESG and Sustainability Strategy of the Bank
Support clients of the bank with achieving their sustainability goals
New York
Permanent
USD180,000 - USD181,000
In incumbent will manage a portfolio comprised of US corporate clients. The primary exposures include Autos, Aircrafts, and Metals & Mining.
Autos, Aviation, and Metals & Mining
Review credit requests and produce CAG commentary
New York
Permanent
USD140,000 - USD160,000
The VP, Financial Model Management is responsible for a first-line framework, governance, and controls activities for the model life cycle.
Leading Investment Bank
hybrid work environment
Manhattan
Permanent
USD140,000 - USD160,000
The VP, Finance Model Officer will be an integral member of the Finance Managment Group. They will focuses on the safety of sound model landscape practices through comprehensive first-line framework, governance and controls activities, including the formulation of the strategy across the Model Life-Cycle.
Leading Investment Bank with competitive base pay, bonus, and hybrid environment
Grow skillset within the Financial Model Risk Management
New York
Permanent
USD150,000 - USD175,000
Our client is seeking a compliance professional that will oversee their enterprise-wide derivatives advisory compliance within Federal, State, and non-US financial controls and regulations.
Opportunity to join a prestigious global investment banking firm.
Client will move quickly with the qualified candidate.
Tampa
Permanent
USD110,000 - USD120,000
My, client a leading Investment Bank, located in Tampa, FL is actively looking for a VP, Legal Entity Management to join their growing team. This individual will be responsible for the legal entity aspect of the Resolution Planning process.
Leading Investment Bank
Tampa, FL
Create job alert to receive Vice President jobs via email the minute they become available
New York
Permanent
USD110,000 - USD200,000
International banking firm seeks 5+ years of experience in Reg Reporting or Banking Background
Competitive compensation
Opportunity for growth in well established firm
New York
Temporary
USD155,988 - USD207,984
Seeking an experienced, VP level candidate within Treasury Operations to manage and oversee bank account opening, payment processing, SWIFT messages, and settlements.
Top tier investment management firm
Long term contract with potential to convert permanent
New York
Permanent
USD160,000 - USD180,000
Market Risk management professional supporting the firm's Market Risk function by providing comprehensive risk analysis
Support a wide range of the market portfolio, including debt, fixed income and FX products
Flexible hybrid working schedule
Exciting opportunity at large international bank for market risk professional
Great potential for growth in newly created risk team
Dallas
Permanent
USD250,000 - USD251,000
Work in conjunction with relationship managers, managing the origination, structuring, and deal execution activities for leveraged finance transactions across diversified corporate names, with a particular competency in the Healthcare industry.
Build relationships with Healthcare clients
Originate opportunities and cross sell of the bank's products and services
Boston
Permanent
USD145,000 - USD146,000
Manage modeling and due diligence on cutting edge sponsor deals
Partner with Managing Directors on client calls
Boston or Palo Alto
Work with late stage private companies
New York
Permanent
USD115,000 - USD145,000
Market Risk AVP/VP responsible for assisting the team with the Spread Products business
Work closely with the trading desks and risk managers to calculate and explain VaR changes, stress tests, limit usage and various risk sensitivities
Exciting opportunity at large, publicly-traded international bank
Excellent exposure to front office traders and various risk teams
New York
Permanent
USD130,000 - USD150,000
Model validation activities has increased throughout the firm to meet the promises made to the regulators and to meet the Model Risk Management Policy standards for the firm. We are looking for an experienced Model Risk Manager to lead the validation for quantitative Risk models, such as Credit Risk, Operational Risk, Liquidity Risk and market risk models.
In depth exposure to Model Validation activities
Be a key part of a growing team
The position will be responsible for providing day-to-day support to the ECM Origination and Execution efforts. Responsibilities will include:
Help prepare pitches to prospective issuers
Update secondary market spreadsheet with new issues and run weekly spreadsheet to be sent to prospective issuers
Deal preparation, pitching, execution, launching and pricing
IPOs, SPAC IPOs and Secondary Offerings listing in US Stock Exchanges
The Director of Ethics and Compliance is responsible for implementation of the Compliance Program as it relates to the company Code of Conduct and policies. The successful candidate will work closely with upper management to ensure and advise on all company related compliance matters.
Opportunity to join one of the largest building contractors in the nation
Client will move quickly with qualified candidate
Jersey City
Permanent
USD200 - USD250
Director of Data Quality Rule within Regulatory Reporting focusing on defining and designing the effective regulatory reporting data quality rules for branch report, BHC report, CUSO report, and other processes surrounding data quality.
Director of Data Quality Rule within Regulatory Reporting
Opportunity to join an investment bank in NYC
Charlotte
Permanent
USD170,000 - USD180,000
This position is responsible for performing the weekly customer reserve (15c3-3) and daily net capital (15c3-1) calculation for the US Broker Dealer. It will also requires supporting projects related to new regulatory requirements and ad-hoc work.
Leading Broker Dealer in Charlotte, NC
15c3-3 and 15c3-1 Experience Required
New York
Permanent
USD275,000 - USD276,000
The North America Project Finance Group provides advisory, underwriting, structuring, and capital markets offerings to large corporations and financial sponsors. The Executive Director will be tasked with originating transactions within carbon capture and sequestration, renewable fuels, and new technologies, and managing their execution.
Ideal role for an experienced originator
Financing efforts for energy transition, new energies, and natural resources
New York
Permanent
USD180,000 - USD230,000
Responsible for effective financial regulatory reporting operations for the US bank holding company, including the production of high quality financial regulatory reports, maintenance of an effective regulatory reporting platform, and an internal control framework designed to mitigate risk, enhance the accuracy of regulatory reporting, and ensure the compliance to applicable US regulatory reporting requirements. n.
Exciting opportunity for a VP of Regulatory Reporting
Permanent position for Regulatory Reporting VP to join Investment Bank
Manhattan
Permanent
USD175 - USD185
The VP Regulatory & Corporate Compliance will act as SME of regulatory changes, implement team training's, and maintain the policy and procedures of the firm.
Opportunity to work at an international bank that services wholesale banking
Regulatory Compliance opportunity to work with the CCO and BSA/AML Manager
New York
Permanent
USD10,000 - USD160,000
Seeking an experienced candidate within Trade & Transaction Reporting, Middle Office, Compliance to provide control monitoring and oversight.
Top tier financial services firm
Team Leader position
New York
Permanent
USD200,000 - USD201,000
The VP of Investments will identify knowledge gaps, create staffing plans, and manage hiring and performance management for the investment team. He or she will create the strategy for buying and selling homes using a portfolio perspective and home valuation process.
This role can be fully remote
Develop algorithms, models and techniques for investment strategies
New York
Permanent
USD175,000 - USD176,000
This position will support Origination & Execution in deal preparation, pitching, execution, launching and pricing. His/her responsibilities will include deal due diligence, research, financial modelling, preparation for internal committee meetings, etc. The focus is on the execution of Investment Banking transactions from M&A to IPOs.
Chinese language skills preferred
M&A, private placements, IPOs, capital raises
A reputable local investment management firm is looking for an Investment Director/ Deputy Managing Director to oversee the investment activities in one of their two biggest funds.
Opportunity to work with top talents in the investment sector
Excellent remuneration package and unique incentive program
New York
Permanent
USD180,000 - USD181,000
In this position, you will originate and execute private and public debt and equity financings across numerous industries. You will work with bank debt, second lien debt, unitrache debt, mezzanine debt, and equity-linked securities for growth capital, LBOs, acquisition financings, and special situations.
Capital-raising for large, public companies and privately held companies
Originate, structure, and execute private and public debt and equity financings
New York
Permanent
USD160,000 - USD161,000
In this role, you will monitor credit performance of the Latin American project finance portfolio, consisting of power plants, offshore drill rigs and mines.
Manage exposures of power plants, offshore drill rigs and mines
Lead credit monitoring with the goal of identifying distress