Hosted by Out Professionals and Michael Page
June 10th 2015, 6-9PM
It's time for you to do a self-check…is your professional brand optimized for today's market or is it getting lost in the shuffle? How do you stand out in today's sea of professionals? If you want to be at the cutting edge of professional development, this event is for you. Our group of expert panelists will reveal the top strategies you need to gain that competitive edge in your career, including:
Top 3 market trends in the NY job market
Best ways to optimize your job search
How to improve your professional brand
Learn from the best, network with other professionals and leave feeling empowered and prepared.
To attend this event, RSVP here by Friday, June 5th,2015
Event Details
June 10th 2015, from 6-9pm @ the LGBT Community Center
208 W 13th Street NY, NY 10011
6 – 7pm                                              Registration and Networking Reception
7 – 7:50pm                                        Q & A with Panel
7:50 – 8pm                                        How to improve your professional brand online, Presented by LinkedIn
8 – 8:30pm                                        Q & A with Panel
8:30 – 9pm                                        Networking
Moderator
Simon Lewis, Managing Director, Michael Page
Simon Lewis is Managing Director of the Banking and Financial Services practice for Michael Page and Page Executive in the United States. He graduated from University of Reading with BSc Hons in human geography and was recruited to Michael Page in 1994. In 1998, he moved to Hong Kong to develop the investment banking and private equity business for the firm. From 2001–2003, he was based in Japan to set up the Tokyo office of Michael Page, where he focused on recruiting professionals in the private equity and real estate investment management. With over 15 years of experience in executive search, he currently specializes in the recruitment of director and managing director roles in investment banking and commercial banking in New York, Stamford and Houston.
Panelists
Anna Wright, Relay Account Executive, LinkedIn
Anna Wright is a Regional Account Manager at LinkedIn specializing in building social media strategies for recruitment firms. She earned her MBA in Business Administration from the University of Phoenix in 2006 and earned her BA in Business Administration from the University of Florida in 2002. Experienced in the recruitment world herself, she consults with clients to understand their unique sales and recruitment workflows, brand perceptions, marketing initiatives and executive directives. She ties these components into a cohesive and digestible recommendation to increase candidate conversion and customer attraction, which ultimately transforms the way firms go to market. 
Ashley Babinecz, Talent Acquisition, AppNexus
Ashley Babinecz is a New York based Recruiting professional at AppNexus. She graduated with honors from Lafayette College in 2008 with a dual degree in English and Psychology and holds an MA in Psychology from New York University. Ashley began her career in recruitment at CFW Careers, a boutique search firm where she focused on Executive Sales across industries. Eager to work in the tech space, Ashley joined AppNexus in 2013 and throughout her tenure has led hiring efforts for Sales/Account Management, Finance, Legal, and Executive Leadership. In her current role, Ashley manages an amazingly talented team of recruiters in New York and London.
Victoria Heimann, Vice President, Mizuho Bank

Victoria L. Heimann is currently the Vice President, Head of Corporate & Investment Bank Recruitment at Mizuho Bank, Ltd. Prior to joining Mizuho Bank in 2014, Victoria developed her Wall Street career in both Banking, Sales & Trading, and Capital Markets Operations Recruitment at BNP Paribas and J.P. Morgan. Shebegan her recruitment career at a boutique recruiting agency attending school full time while earning a Bachelor of Arts from Iona College in New Rochelle, New York. She has been an avid volunteer and career counselor with Dress for Success in both New York and Philadelphia.
Fritz Maier, Senior Director of Global Recruitment, Revlon Consumer Products
Fritz Maier is currently the Senior Director of Global Recruitment for Revlon Consumer Products. Over a 20+ year career in human resources, he has worked for some of the greatest brands in the world including Disney, Revlon, The Economist, L'Oreal, AOL and even McDonald's. He reinforces his passion for building high performing teams through talent and "creating" learning, entrepreneurial cultures within organizations. Fritz attended the University of Wisconsin. He holds a bachelor's of science degree in business administration, with an emphasis on human resources management.
Hosted By: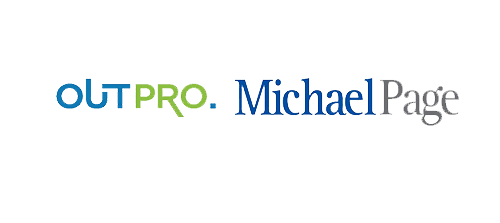 Sponsored By: