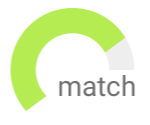 Haven't found the job you are looking for? Use our new smart new Job Match tool to find your next opportunity.
Atlanta
Permanent
USD60,000 - USD70,000
General Contractor is looking for a long-term construction professional that is interested in developing their career to the PM/SPM level. Assistant Project manager will be involved in the light industrial and big box retail commercial space.
GC takes the time and effort to develop their construction professionals
Leading Atlanta
Atlanta
Permanent
USD60,000 - USD85,000
General contractor looking for a assistant project manager with multifamily, hospitality, or senior living experience. This is for local work in the Atlanta market. With that being said there are relo opportunities as well in neighboring states (TN, FL).
Top Builder Developer in the US (Wood frame MF properties)
Healthy project pipeline for next 4+ years