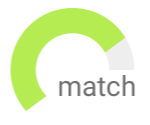 Haven't found the job you are looking for? Use our new smart new Job Match tool to find your next opportunity.
Manhattan
Permanent
USD120,000 - USD150,000
The Assistant Controller is responsible for supporting the Chief Financial Officer associated with maintaining accurate books, preparing and reviewing financial statements and reconciliations.
Leading Finance Firm
New York City
International
Permanent
USD85,000 - USD100,000
EA role supporting the co-president at a finance firm in Darien, CT. This role will be in office five days a week from 7:45am until 5:30pm or 6pm depending on the day.
In Office 5x a week
7:30am-5:30pm/6pm
New York
Permanent
USD150,000 - USD250,000
Assistant Controller role with one of the world's most distinguished Private Equity firms located in Midtown NYC. The firm has headlined some of the largest M&A deals in the industry over the last decade, and is looking to expand their back office team.
Blue-Chip Name firm, Competitive compensation
Opportunity for growth in one of world's most well-known asset management firms
New York
Temporary
USD51,996 - USD62,395
Calendar and inbox management along with ad-hoc projects on a case to case basis. Run reports and proof read presentations/prepare materials.
This is a very short term Executive Assistant contract for an International Bank
Must be located in NYC & able to go in office 3 days a week
New York
Temporary
USD40,000 - USD42,000
Will be responsible for assisting in document work, managing internal docketing system, file management and other tasks assigned by Head of Administration. Communicate internally and externally - requiring individual to be fluent in Mandarin.
Full Time Contract Role - Executive Assistant for Administrative Team
MUST be fluent in Madeiran
Manhattan
Permanent
USD62,395 - USD72,794
The Executive Assistant will provide high-level secretarial and administrative support to the Client Solutions teams, to maximize their effectiveness on a day-to-day basis. You will report to Manager Directors and work alongside other Executive Assistants.

This role is will be in-person in Manhattan and is a contract to hire opportunity.
Must be vaccinated to work in New York City
Urgent Opportunity