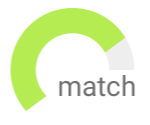 Haven't found the job you are looking for? Use our new smart new Job Match tool to find your next opportunity.
Lake Forest
Permanent
USD65,000 - USD85,000
The Buyer Position is assigned raw materials, components, and/or parts for which they are responsible for procuring in a cost effective and timely manner. The Buyer will in many cases solicit, evaluate, negotiate, and then purchase materials and/or services.


High autonomy strategic role
Privately held, fast growing company
Glendale
Permanent
USD75,000 - USD85,000
This individual will be responsible for procuring a variety of chemicals, maintenance parts, and other items to support daily operations. They will issue, process, and maintain purchase orders and work closely in sourcing and maintaining suppliers.
Outstanding Purchasing Opportunity with an exciting and growing Food company.
Start of the art facilities, with huge potential for career growth.
Houston
Permanent
USD80,000 - USD115,000
As the Country Lead Buyer you will deliver and execute Procurement plans & strategy for designated commodity categories in alignment with Procurement Strategy & Business Strategy and oversee effective delivery of end-to-end process. You will roll out the Category Management strategy defined by Regional Category Team.
Lead projects related to Supplier Development and continuous improvement
Opportunities for career growth and personal development
This buyer will work with the engineering and production teams to purchase components and materials needed to make this life saving medical device. They will be responsible for identifying and working with key vendors, and assist in planning purchasing needs.
Great growth opportunity in a growing company
Make a difference creating life saving medical devices
New York
Permanent
USD45,000 - USD48,000
Our client is seeking an Assistant buyer to join the Purchasing & Production team.
Hybrid Schedule!
Fashion Industry
An Enterprise Account Executive will sell technical products to technical buyers (B2B) in data, manufacturing, or machine vision. Candidates must be able to to succeed in a consultative sales role selling to technical buyers. Candidates will be responsible for building a new territory, operate with urgency and has attention to detail, and is adaptable and entrepreneurial in their approach to solving problems or overcoming roadblocks.
Strong Compensation
Fully Remote
Lake Bluff
Permanent
USD90,000 - USD130,000
Our client is looking for a Purchasing/ Sourcing Manager who will lead projects and initiatives with broad scope and high impact to the business. This role is primarily responsible for tactical/strategic procurement and inventory management activities exercising business judgment to execute a comprehensive purchasing strategy resulting in superior cost, quality, and availability whilst managing a team of Buyers.
Highly Autonomous role leading and growing the purchasing department
Fortune 500, well known global manufacturer
This role is for a nonprofit company in the public service industry with a public mission. They are seeking a Procurement Buyer with 5 years of experience in indirect materials. This is a contract to hire role based in the Metropolitan New York area. As a Buyer you will work in the Procurement Office to deliver high quality procurement services that maximize purchasing power and takes advantage of cost savings and efficiency opportunities.


Contract to Hire Opportunity
Hybrid Job Opportunity