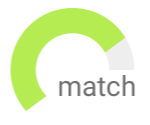 Haven't found the job you are looking for? Use our new smart new Job Match tool to find your next opportunity.
Grand Prairie
Permanent
USD130,000 - USD155,000
This role is responsible for supporting the HR team on all Internal Communications for the organization. They will also be involved with Employee Engagement. This role is remote and can sit anywhere in the US.
Newly created position with growing organization
Remote
Texas
Permanent
USD110,000 - USD140,000
A qualified Sr. Regulatory Affairs Specialist will oversee all regulatory functions for both international and domestic affairs. This person will be in charge of providing guidance for all regulatory affairs, record keeping, and reviewing all dietary supplement labels.
Growth opportunity in dietary supplement manufacturing
Well established brand
Dallas
Permanent
USD130,000 - USD150,000
We are recruiting an experienced procurement professional who can lead the development of a strategic vision and operational plans for the Packaging category of our client. The Procurement Manager will support both the sales and manufacturing efforts ensuring that continuity of supply, on-time delivery, optimal price and quality criteria are met.
Strategic Sourcing position with a market leader
Opportunities for career growth and personal development
Tyler
Permanent
USD120,000 - USD135,000
We are looking for a Plant Manager to drive continuous improvement and optimization of all processes. The Plant Manager will oversee all daily operations of the plant from production and manufacturing to ensuring policies and procedures are followed. They will develop processes that will maximize safety, quality and productivity.
Responsibility for a plant within a growing company that's an industry leader
Opportunities for career growth and personal development
Houston
Permanent
USD160,000 - USD200,000
The Business Planning Manager takes ownership in the creation and operation of the
Business Planning process which is comprised of a 5 year strategy, Business Planning in the 4-24 month horizon, and the short range Demand-Supply Review which consists of the execution of the plan within in the 0-13 week horizon.
Highly strategic role with a Global leader in its field
Lead role involving cross-functional collaboration with local and global teams
Houston
Permanent
USD100,000 - USD120,000
Responsible for managing a territory, as well as developing a loyal customer base.
Primarily focusing on the development of our business within Transmission and Distribution companies, as well as Renewable, Nuclear and other Utilities related accounts
Sales activity on both existing and prospecting accounts in the T&D industry
Utilize different sales techniques to overcome complex business demands
The Electrical Engineering Manager will manage a team of product development and product design engineers focusing on electrical components and systems. This person must have a proven track record in design, product development, validation and testing, and product launch preferably with electric vehicles and electrification. Must have automotive/transportation experience. The role is located in the Central Region of the US. Relocation is required.
Profitable Electric Vehicle OEM
Leadership position with a fast growing EV disrupter
Texas
Permanent
USD70,000 - USD80,000
Manage mid market tier accounts and long term client relationships
Work closely with the sales team to manage renewals and expansion opportunities
Join the growing supply chain and logistics software industry!
Work with top enterprise brands
The Senior Director of Manufacturing has the overall accountability to lead the production, distribution operations and facilities for one of the largest facilities across this organization.
Global, market leading consumer products organization
Excellent opportunity for career growth
Houston
Permanent
USD80,000 - USD115,000
As the Country Lead Buyer you will deliver and execute Procurement plans & strategy for designated commodity categories in alignment with Procurement Strategy & Business Strategy and oversee effective delivery of end-to-end process. You will roll out the Category Management strategy defined by Regional Category Team.
Lead projects related to Supplier Development and continuous improvement
Opportunities for career growth and personal development
Create job alert to receive Industrial Manufacturing jobs via email the minute they become available
The Global Logistics HSE&S Manager will lead the development, execution and review of the HSE&S and regulatory compliance a Logistics Management System and will ensure the safe, secure, compliant and sustainable transport, storage and distribution of all inbound and outbound materials. You will lead the organization towards the vision of zero incidents and non-compliance, and a neutral to positive impact on the environment and society.
Opportunity to design a global compliance program for a large scale manufacturer
Opportunities for career growth and personal development
The Logistics Center of Excellence Manager is responsible for the execution and management of logistics operations related to a set of transportation modes, international trade compliance programs/processes, Transportation Management Systems (TMS), warehouse/terminal/depot networks, analytics activities, and process excellence enabling business operational and strategic needs.


Highly strategic role with a Global leader in its field
Lead role involving cross-functional collaboration with local and global teams