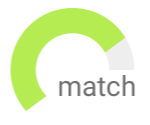 Haven't found the job you are looking for? Use our new smart new Job Match tool to find your next opportunity.
Boston
Permanent
USD145,000 - USD160,000
Our client is looking for a Senior Product Marketing Manager to identify market opportunities and drive launch efforts of their cyber simulation products and services for cyber security testing, training, assessment, and tool development.
Rapidly growing SaaS company located in downtown Boston
Newly created role due to growth
Boston
Permanent
USD85,000 - USD95,000
The Product Manager will oversee the product across its full life cycle. This is a collaborative role at a rapidly growing company and comes with a yearly bonus.
Inc 5000 Fastest Growing Company
Annual Bonus
Boston
Permanent
USD140,000 - USD170,000
As the Product Manager, you will interact cross-departmentally with key business functions including Sales, Customer Service, Regulatory, Clinical, Quality, R&D and Manufacturing to resolve any product line issues in order to ensure that Company products continue to deliver highest levels of customer satisfaction.
Define product strategy for best-in-practice cardiovascular solutions.
Conquer solutions aimed at improving Cardiovascular therapeutics and care.
Boston
Permanent
USD120,000 - USD150,000
As a Senior PM, you will be responsible for leading the vision, strategy, roadmap and execution for your assigned product module, and will have the ability to prioritize multiple competing priorities while maintaining a rapid pace of product delivery. The ideal candidates will be equally analytical and strategic, they will own customer, market, and industry research, and work closely with design, engineering, sales, customer success and leadership teams.
Company recognized as one of Inc Magazine's Best Places to Work in 2020.
Become a key advocate of the product, the users, the buyers, and company.
Boston
Permanent
USD120,000 - USD150,000
In the Product Marketing Manager role, you will report directly into the Director of Product Marketing. You will create compelling messaging, develop and execute product launch plans, develop sales enablement tools, and conduct market research on the Linux security market. This position will include a blend of strategy and execution and will be highly cross-collaborative.
Offering next generation end-point security with simple, proactive protection.
Join their marketing team as a foundational Product Marketer.
Boston
Permanent
USD120,000 - USD140,000
Our client is looking for a Product Marketing Manager to execute compelling marketing campaigns for new products, plan their launch and develop expertise about potential customers.


Join a global market leader in the Manufacturing space
Newly created role due to growth
Boston
Permanent
USD140,000 - USD170,000
Senior Product Marketing Manager role at a rapidly growing SaaS company located in downtown Boston. Blend research and strategic insight to create sales enablement tools, positioning and messaging, and product go-to-market strategies.
Rapidly growing SaaS company located in downtown Boston
Stock options
Boston
Permanent
USD105,000 - USD135,000
As the Product Marketing Manager, you will know competitors and personas for areas of the product, including how they make their buying decisions and the objections they may present. Use that knowledge to drive the development of positioning and messaging that resonates with buyers and empowers sales team to be successful. Report to the Director of Product Marketing and collaborate with the product team, VP of hardware, and others.
Series B market disruptor specializing in supply chain optimization SaaS
Be a founding member of the product team and lead positioning strategies in US.
Boston
Permanent
USD130,000 - USD145,000
The Senior Product Marketing Manager will take lead in the creation of top-to-bottom product marketing initiatives. This position will work cross functionally and have immense influence in all product positioning initiatives.
Generous PTO bundle and 13 office holidays
Bonus structure
Boston
Permanent
USD90,000 - USD125,000
Are you looking for your next Accounting opportunity as an Accounting Manager with a Consumer Products company? Do you have 3+ years of experience in Public Accounting or even better, Big 4? Do you have your CPA or are you working towards it? Do you want to work for a start-up company and help with an ERP implementation? If so, please apply to the Accounting Manager - Consumer Goods position based in Boston, MA (fully remote) for further consideration.
Fully Remote Opportunity
Competitive Base Salary with a Growing Company
Create job alert to receive Product Manager jobs via email the minute they become available
Boston
Permanent
USD140,000 - USD190,000
As the VP of Product Management, you will be responsible for leading the product team on vision and strategy planning and prioritize product road maps. You have the ability to work on numerous projects and have a deep understanding of users' needs.
Join a rapidly growing startup
Newly created role due to growth
Boston
Permanent
USD115,000 - USD130,000
Our hospitality-SaaS client is looking for a Director of Product Management to join and lead their product team. The Director of Product Management will be responsible for managing a team of 4 product managers, and developing and executing on a strong vision for our client's products. In this role, the Director will continue to develop products as the company looks to further grow revenue and market share.
Join an Inc. 5000 Fastest Growing Company as a Product leader
Remote culture with unlimited PTO, additional benefits included.
Boston
Permanent
USD100,000 - USD125,000
The Senior Electrical Engineer will report direct to the Director of Hardware and R&D in the development of an electromechanical blood and plasma medical device. The Electrical Engineer will continue to work on existing technology and develop some of the industry leading products in health-care.
Career growth towards Principal level or Management in the near future
Competitive base salary, bonus structure, hybrid work schedule from home
Boston
Permanent
USD70,000 - USD80,000
The Sales Support Engineer will supply technical pre-sales product support to the company's internal (field Sales and in-house Product Managers) and external customers. The job entails becoming the Sales and Marketing technical product Subject Matter Expert (SME) for company's systems products.
Full-time position reporting directly to VP of Sales and Marketing
On-site role with ~10% travel, supporting both customers and sales team
Boston
Permanent
USD120,000 - USD160,000
The Principal Mechanical Engineering Leader will lead a group of high level Mechanical Engineers in the development and design on blood and plasma therapy technology. The leader will bring a new element of experience to the team and rise the production and atmosphere of the team for the push of one of the most demanded products in the health-care industry.
Lead a group of Mechanical Engineers in the development of new blood therapy
Hybrid work environment, competitive base salary and bonus structure