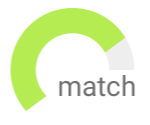 Haven't found the job you are looking for? Use our new smart new Job Match tool to find your next opportunity.
USA
Permanent
USD120,000 - USD165,000
A fast growing Design-Build General Contractor in the Greater St. Louis Area is seeking a project manager who has experience working on distribution or light industrial projects. They would offer work from home flexibility, 401K match, vehicle allowance, phone allowance, extensive PTO, and much more.
Great Benefits and Remote Capabilities
Ability to Earn Lucrative Bonuses
Mansfield
Permanent
USD75,000 - USD100,000
Michael Page is partnered with one of the Greater Boston Area's Top General Contractors that has a strong hold on Boston's Multifamily and Life Science market. With a solid pipeline of work ahead, they are seeking an Assistant Project Manager to join their team.
Join one of Boston's most reputable GCs on high profile Multifamily projects!
Competitive base salary, bonus, travel allowance, 2+ weeks PTO & more!
USA
Permanent
USD110,000 - USD150,000
Project Manager to lead healthcare projects for a general contractor with work around the United States. Work completely remote or in the office and visit the job site every so often to check on progress (1-2 times/month tops).
Completely remote work- work from home anywhere
Extremely stable employer with an incredible backlog of work
USA
Permanent
USD80,000 - USD110,000
My client is one of the top restaurant developers in the country and they are looking for a Construction Manager to watch over the General Contractor and Superintendents on their projects. This person will work alongside the President and the Director of Construction to ensure that their projects are completed on time and under budget.
Great opportunity to work as an Owner's Rep
Above Industry Standard Benefits