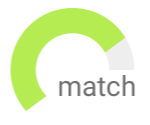 Haven't found the job you are looking for? Use our new smart new Job Match tool to find your next opportunity.
New York
Permanent
USD100,000 - USD120,000
New York Office is seeking a Commercial Real Estate Paralegal to join their team! You will be working in a Real Estate practice that specializes in the representation of institutional, fund, and private capital sources in every aspect of senior and subordinate real estate financing, including stretch senior, bridge, and mezzanine lending, B-notes and preferred equity investments. Are you interested in this new opportunity?
Am Law 200 law firm, one of the top law firms in the U.S. since 2015
Rapidly growing team with opportunity for upward mobility!
Our client is looking for a Senior Originator with a strong focus on mezzanine debt within US Real Estate.
Great financial institution
Excellent career growth
Exciting opportunity for an experienced Vice President of Acquisitions and Development with a strong background in Residential, Multifamily, Market-rate or Affordable housing experience to join an innovative and growing New York Real Estate firm.
10+ experience in affordable housing acquisition, rehabilitation, & development
LIHTC and Section 8 development experience highly preferred
Exciting opportunity for a Senior Associate (Acquisitions and Development) with a strong background in Residential, Multifamily, Market-rate or Affordable housing experience to join an innovative and growing New York Real Estate firm.
Growing New York Real Estate Developer
Mixed income housing acquisition, rehabilitation, and development
The Regional Property Manager (RPM - Residential Portfolio) oversees the day-to-day operations of the New York Region Portfolio. The Manager implements policies, procedures, and practices to enable each property to meet budgeted financial goals and achieve operational performance objectives.
Experience with management of affordable or market rate assets required
Knowledge of the NYC residential market (Rent Stabilization, DHCR, HPD)
The Regional Technical Manager and Asset Services (NY) will be responsible for the overall management of Technical Services and Project Management for a multi-state and multi-site portfolio of Industrial or other assigned portfolio of properties.
Technical Services and Project Management for industrial assets
Electrical/Mechanical/Building Services Engineering or Construction Management
The role will be an analyst level position for the Whole Loan Contract Finance team. This role is responsible for all aspects of the mortgage collateral in connection with residential whole loan acquisitions.
Competitive compensation, great entry into Financial Services
Opportunity for growth in well established firm
The Attorney will report to the SVP of Legal and support the client's leasing and property management business.
Real Estate Developer seeking to add member to legal team
Role will focus on leasing and property management legal matters
Real estate investment firm seeking an HR Manager to manage all recruiting and human resources needs.
Growth Potential
Competitive Salary and Benefits
Bronx
Permanent
USD50,000 - USD60,000
Our client is a real estate management company that is seeking an Accounts Payable Clerk to join the team ASAP. Excellent opportunity to start your career.
Great Opportunity to Grow Career
Growing Real Estate Company looking to add to their Accounts Payable Team
Create job alert to receive Real Estate jobs via email the minute they become available
Fantastic Tax Senior Associate and Tax Manager opportunities with a global Big 4 Public Accounting Firm! The firm is looking to hire talented Tax Seniors and Managers in both the SALT and Real Estate spaces!
Big 4 Public Accounting Firm
Remote/Hybrid Flexibility