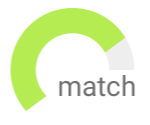 Haven't found the job you are looking for? Use our new smart new Job Match tool to find your next opportunity.
Mahwah
Permanent
USD200,000 - USD220,000
The Managing Director will be responsible for driving results and efficiency in the organization's business activities in NJ. Direct oversight of the business activities, support staff development, drive sales and improve revenue and meet overall growth objectives.
Well established Packaging company
Grow existing US business and manage operations
Chelmsford
Permanent
USD130,000 - USD140,000
Manage a team of Global Service specialists
Work with Tier 1 clients to build relationships and solve any issues they have
Join a fast-paced organization within the manufacturing space
Utilize your leadership skills in a hyper-growth organization
Iselin
Permanent
USD75,000 - USD100,000
The US Sales Manager will be responsible for directing the Sales & Customer Service teams to grow a US customer base selling International Freight Forwarding services including Ocean and Road transport.
Global Freight forwarding company in business over 40 years
Opportunity to build US customer base
Houston
Permanent
USD100,000 - USD120,000
Responsible for managing a territory, as well as developing a loyal customer base.
Primarily focusing on the development of our business within Transmission and Distribution companies, as well as Renewable, Nuclear and other Utilities related accounts
Sales activity on both existing and prospecting accounts in the T&D industry
Utilize different sales techniques to overcome complex business demands
Fast growing eCommerce business is seeking a detail-oriented team player to help develop, manage and grow sales on online marketplaces and other platforms for the North American market. Your first goal will be to help recruit then lead the Account Management and Business Development teams in USA. As a person who combines strong communication, commercial and technical skills, you will have the drive to expand our sales and motivate your team.
Fast growing eCommerce retailer with global footprint
Looking for a Team Leader to build and manage a US-based sales force
New York
Permanent
USD115,000 - USD130,000
Manage and optimize the sales planning processes, systems and tools that support sales functions and sales analytics. This role will report to the Sr. Vice President of North American Commercial Sales for all channels including Canada. This person will work in partnership with the Sales, Marketing, Brand, Customer Service and Finance teams. We are seeking an experienced individual to help us increase the effectiveness and impact of our sales organization.
NYC or NJ Office!
Competitive Pay + Benefits