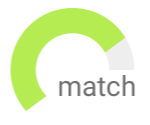 Haven't found the job you are looking for? Use our new smart new Job Match tool to find your next opportunity.
New York
Temporary
USD60,000 - USD65,000
Must have experience managing a complicated and ever changing schedule. Open to feedback and criticism to improve overall performance.
Seeking an organized Executive Assistant who can calendar and facilitate events.
Must have previous Executive Assistant experience supporting C-Level Execs.
New York
Temporary
USD51,996 - USD62,395
Calendar and inbox management along with ad-hoc projects on a case to case basis. Run reports and proof read presentations/prepare materials.
This is a very short term Executive Assistant contract for an International Bank
Must be located in NYC & able to go in office 3 days a week
Manhattan
Temporary
USD85,000 - USD100,000
This position is supporting the Managing Director of the New York City office along with 15 - 20 members of the board.
Contract role at Global Investment Banking company
Hybrid position 3 days in office in Midtown, Manhattan.
New York
Temporary
USD40,000 - USD42,000
Will be responsible for assisting in document work, managing internal docketing system, file management and other tasks assigned by Head of Administration. Communicate internally and externally - requiring individual to be fluent in Mandarin.
Full Time Contract Role - Executive Assistant for Administrative Team
MUST be fluent in Madeiran
Manhattan
Permanent
USD62,395 - USD72,794
The Executive Assistant will provide high-level secretarial and administrative support to the Client Solutions teams, to maximize their effectiveness on a day-to-day basis. You will report to Manager Directors and work alongside other Executive Assistants.

This role is will be in-person in Manhattan and is a contract to hire opportunity.
Must be vaccinated to work in New York City
Urgent Opportunity
New York
Temporary
USD58,235 - USD62,395
Will be assisting executives with scheduling, expenses, and projects when needed. Will be stepping in as a contract employee until a permanent candidate is placed.
Executive Assistant / Office Manager role at a sports entertainment company
This is a contract role - must be immediately available to start
Manhattan
Temporary
USD85,000 - USD100,000
This Executive Assistant will perform all administrative functions and will require the ability to successfully balance assignments and a variety of tasks from multiple individuals. This Executive Assistant will interact with Clients, other executive leaders and will be required to maintain absolute discretion and confidentiality as would be expected of a professional in this role.
Temp to perm position based off of performance
Full time in office in Manhattan supporting CEO
New York
Temporary
USD93,592 - USD101,912
Must be able to provide administrative support on all levels to a group of Bankers and Principals. Assist with projects and ad hoc reports when needed.
Four month contract within a corporate finance company.
Provide exceptional administrative assistance to a team of Bankers/Principals.
New York
Temporary
USD93,592 - USD103,992
Extensive preparation and tracking of all expense reports and reimbursements; understand and comply with all policies, guidelines, and procedures for expense processing. Provide general administrative support.
Banking Administrative Assistant / Executive Assistant Role
Hybrid work schedule based in NewYork City.
New York
Temporary
USD62,395 - USD72,794
Provide exceptional administrative support for a multiple members in a team. Work within the finance industry so this will be a fast paced environment where dead lines must be met.
Fill in for an Executive Assistant with the possibility of going pernanment
Must be willing to be in office 5x week.
Create job alert to receive Executive Assistant jobs via email the minute they become available
New York
Temporary
USD62,395 - USD66,554
Provide direct assistance to a C-Level Executive within a global Consumer Products & Goods Company. Understand the brand mission and values thoroughly to communicate both internally and externally.
Support C-Level Executive in a Temp to Perm role.
Hybrid Role in New York City
Manhattan
Temporary
USD72,794 - USD83,193
Our client is a global investment bank and financial services who is seeking an Executive Assistant (Banking Division) for a 3-month contract assignment. The ideal candidate will be bilingual in English & Spanish, have at least 3 years of Executive Assistant support and be eligible to work in-office in Manhattan.


Must be fully vaccinated against COVID-19 to be considered.
*Must be bi-lingual in Spanish & English*
Must have previous experience as an Executive Assistant in the Finance Industry
Executive Assistant to the President of a Non-Profit organization based in the East Village. This role is in office Monday - Friday from 9 - 5 and has the potential to convert from contract to permanent based on their performance and skill sets.
Full-time contract to hire position on site in Manhattan at reputable University
Supporting President's office - 5 years of experience preferred
Manhattan
Permanent
USD80,000 - USD85,000
The Executive Assistant (Medical Technology) will work directly with private and public companies, entrepreneurs, and internal personal. This role is highly innovative and requires teamwork.
Full Time
Must be located locally to New York City
Manhattan
Permanent
USD85,000 - USD90,000
Executive Assistant supporting different teams at a well-established firm. The Investor Relations team and the Research team are both looking for additional support due to growth.
Great team
Opportunity for growth
New York
Temporary
USD62,395 - USD70,714
Provide exceptional executive assistance to CMO who is based out of Orlando, FL. This is a company who is a non-profit geared towards education.
Fully remote Executive Assistant Opportunity to CMO
Must be in the Greater New York City area or Orlando, FL