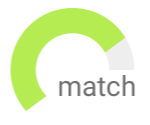 Haven't found the job you are looking for? Use our new smart new Job Match tool to find your next opportunity.
This position is an exciting opportunity to join a leading Insurance firm based in NYC. The position is a permanent position and as the Investment Accounting Manager, you will be responsible for all timely and accurate reporting and analysis related to Investment Accounting
VP of Investment Accounting at a large Insurance firm
Exciting opportunity to join a growing stable firm in NYC
In this role, you will report to the UK Regional CIO, and assist with the internal management and subsidiary reporting for investment portfolios. You will be a key operator in the overall investment operations of the firm.
Global firm with ~$20B in assets under management
Support the U.K. and Bermuda Regional Chief Investment Officers
Des Moines
Permanent
USD90,000 - USD148,000
Our client is a design build developer based here is the Twin Cities looking to expand beyond its borders to new territories. With the increase in demand for exceptional talent; our client is seeking experienced superintendents in the Des Moines to fill their needs.
High Base Salary and lucrative bonus structure
Opportunity to work on high profile projects
The Talent Acquisition Partner is responsible for the full cycle recruitment process, including general recruitment, university recruitment, talent pipeline, and reporting.
Fully Remote Opportunity
Contracted Role with Potential to go Permanent
Los Angeles Metro Area
Permanent
Must be able to travel within their designated region * Valid Driver's License; must show proof of insurance and have perfect driving record * Outgoing, can-do, positive personality; ability to talk to anyone * Excellent listening and communication skills, oral and written * Creative problem solver * Proficient with Microsoft Office
As the benefits manager you will administer our organization's employee benefits program, which may include retirement plans, leave policies, wellness programs, and insurance policies such as health, life, and disability.


This is a temp to perm opportunity - must be available to start right away
A large non-profit organization
is urgently seeking to make a benefits manager part of their team
Fantastic International Tax Senior opportunity working within a collaborative team at a well-established Fortune 500 company, specializing in risk and insurance services and consulting, located in Hoboken, New Jersey! This position will include, but is not limited to, overseeing all aspects of non-US tax compliance, reviewing provisions, financial reporting, and international tax planning projects.
Fortune 500 Comp - Established Insurance Brokerage
Excellent team with growth opportunities!