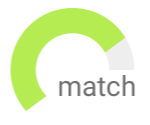 Haven't found the job you are looking for? Use our new smart new Job Match tool to find your next opportunity.
Pittsburgh
Temporary
USD40,000 - USD55,000
Entry level Human Resource Assistant opportunity. Play an integral part of the HR scheduling, sourcing, calendaring, and applicant tracking. Taking candidates through process from start to finish.

Remote Opportunity near Pittsburgh area.


Primarily remote opportunity at global law firm with growth opportunities
Must be located near/willing to commute into Pittsburgh as needed
Richmond
Permanent
USD35,000 - USD45,000
Legal Assistant position in office supporting the growing personal injury division.
In office position
Great team
Manhattan
Temporary
USD62,395 - USD68,634
Our client - reputable law firm - are looking for a recruiting assistant to join the team. This is a fantastic entry level opportunity to learn across all areas of the business.
Fantastic Entry Level Role
Contracted Role with Potential to go Permanent
New York
Temporary
USD65,000 - USD66,000
Participate in ad-hoc projects while maintaining reception area including secretarial duties. Administrative duties include having proficient knowledge in word processing, table of contents, and table of authorities.
Provide legal administrative assistance - contract position
Reputable law firm in NYC
Manhattan
Temporary
USD85,000 - USD100,000
This position is supporting the Managing Director of the New York City office along with 15 - 20 members of the board.
Contract role at Global Investment Banking company
Hybrid position 3 days in office in Midtown, Manhattan.
California
Permanent
USD145,000 - USD175,000
The Controller will play a key role in the Financial leadership team. They will lead the team through the monthly close, financial statement preparation, P&L analysis, and general process improvements. They have several offices across California.
International Law Firm
Opportunity to work Senior Partners and Finance Leaders
Washington
Temporary
USD70,000 - USD85,000
Hybrid role 3 days in office 2 days working from home AFTER first month entirely in office. This role is supporting 3 partners at this law firm that specializes in a variety of areas.

This position is either a temp to hire role or a direct permanent hire based on candidate experience, professionalism, and presentation in the interview.

This candidate needs to be extremely detail oriented and thorough in all aspects.
Position could be permanent based off of skillset and experience
Hybrid role in Washington, D.C. at small sized law firm
Washington
Temporary
USD50,000 - USD52,000
This entry level paralegal assistant opportunity is at Michael Page's top Legal client. They are seeking a polished and professional candidate with excellent writing and customer service skills. This role requires heavy research and client communication.

You will be eligible for over time in this position.
Temp to perm position based off of performance after 3 months
Hybrid 2 days in office 3 days remote out of DC office
New York
Temporary
USD58,235 - USD62,395
Will be assisting executives with scheduling, expenses, and projects when needed. Will be stepping in as a contract employee until a permanent candidate is placed.
Executive Assistant / Office Manager role at a sports entertainment company
This is a contract role - must be immediately available to start
New York
Temporary
USD47,836 - USD72,794
This is a three month contract that can go permanent based off performance. Will be providing exceptional admin assistance supporting an executive
Support the Client Services Team within a global banking company.
Must be fully vaccinated and able to go into office five days a week.
Create job alert to receive Assistant jobs via email the minute they become available
New York
Temporary
USD62,395 - USD72,794
Provide exceptional task management to assist the marketing team within an established finance company. Ideally this role will grow within the marketing field as this is an entry level role.
Must be able to work in New York City full time - Must be vaccinated.
Previous Administrative experience specifically in the marketing space.
New York
Temporary
USD93,592 - USD101,912
Must be able to provide administrative support on all levels to a group of Bankers and Principals. Assist with projects and ad hoc reports when needed.
Four month contract within a corporate finance company.
Provide exceptional administrative assistance to a team of Bankers/Principals.
New York
Temporary
USD93,592 - USD103,992
Extensive preparation and tracking of all expense reports and reimbursements; understand and comply with all policies, guidelines, and procedures for expense processing. Provide general administrative support.
Banking Administrative Assistant / Executive Assistant Role
Hybrid work schedule based in NewYork City.
New York
Temporary
USD62,395 - USD72,794
Provide exceptional administrative support for a multiple members in a team. Work within the finance industry so this will be a fast paced environment where dead lines must be met.
Fill in for an Executive Assistant with the possibility of going pernanment
Must be willing to be in office 5x week.
Wheeling
Temporary
USD47,836 - USD51,996
Provide Administrative Support to a team of Managing Directors. Must be willing to jump in and cover receptionist when needed.
This role is based out of Wheeling, IL.
Must be willing to be in office five days a week.
My client is a global Consulting firm that is seeking an Finance Assistant to join their team in a direct hire capacity. This is a role based in Manhattan & will be operating in a hybrid capacity.
Direct Hire Opportunity with Strong Growth Potential
Work for Global Organization
New York
Temporary
USD45,756 - USD49,916
Work a four month contract as an Administrative Assistant providing assistance with coordination, sales, and research.
4 Month Contract - Fully Remote
Work closely along the Language Services Team
New York
Temporary
USD83,193 - USD93,592
Provide assistance in the personal life of a high level executive. Must be able to be on call and willing to travel when needed.
This is a contract to hire opportunity based off performance.
Must be willing to travel when necessary and support a high level executive
Boston
Permanent
USD75,000 - USD85,000
EA position supporting the Director of Investment Banking. This role interacts with various senior level Executives.
4 days in office, 1 work from home day
Great team
Manhattan
Permanent
USD50,000 - USD60,000
This role supports the Attorney Development Department with all Administrative Human Resources pieces. This collaborative, innovative team is around 7-10 people and requires someone that is able to manage different personalities and coordinate schedules.
ENTRY LEVEL Permanent hybrid opportunity at global law firm
Office is in the Hudson Yards and will be 2-3 days in the office per week
This Legal Administrative Assistant position is at a small, family-owned law firm. This position is for an eager fre sh-gra d that is looking to get into the legal space, learn and grow. This opportunity has extensive growth opportunities with great training and management.
This role is in the office in Suwanee, GA and is supporting the founding attorney with administrative tasks.
Contract to hire opportunity at family owned law firm in Suwanee, GA
Opportunity for extensive growth and development with great training
Washington
Permanent
USD50,000 - USD60,000
The Recruiting Assistant will support the Legal Recruiting Team in Washington DC with scheduling interviews, onboarding new hires, compiling data, and assisting on special projects. The Recruiting Assistant role has runway for promotion - is a great role if you are looking to get your feet wet in recruiting!
Are you looking for a entry-level recruiting role with growth opportunities?
Learning & development opportunities and runway for growth
Erlanger
Permanent
USD70,000 - USD85,000
A growing commercial and industrial general contractor based in the Cincinnati suburbs my client is seeking a Junior Project Manager to run jobs on site. A family owned company priding themselves on culture, they are looking for talented individuals to come and help grow their business.

Interested candidates should apply for resume consideration within 48 hours.
Competitive Base Salary and Bonus Opportunity
Family Owned Company Culture
Cincinnati
Permanent
USD70,000 - USD85,000
The qualified individual will assist a Senior Project Manager. Responsibilities will include but not be limited to: scheduling subcontractors, resolving day-to-day challenges on the job site, and inspecting all work during construction to ensure compliance with plans and specifications.
Excellent Career Growth Opportunity
Team Oriented Company Culture
Manhattan
Permanent
USD45,000 - USD56,000
As the administrative assistant, your job will be to provide support to our HR and Finance team. Your duties will be revolved around handling scheduling requests, assisting with ad hoc duties such as office maintenance and answering phone calls.
Hybrid Role - Based in New York
Contracted Role with Potential to go Permanent
Chicago
Permanent
USD70,000 - USD95,000
The Assistant Superintendent will help and manage the on-site construction team and oversee all work on site, under the direction of the Lead Superintendent. With over 50 years in business, this local GC has a strong pipeline into 2024. As they continue to grow, they are looking to add an Assistant Superintendent to their team.
Diverse set of projects
Benefits package and half-day Fridays year-round
Manhattan
Permanent
USD60,000 - USD65,000
Law firm is seeking an organized and motivated individual to join their professional development and DEI team in New York City. The ideal candidate will assist in all Diversity, Equity and Inclusion as well as Professional Development initiatives with the greater team.
Grow your professional career at an established law firm in NYC
Join a team of professionals that share a passion for their field
Macomb
Permanent
USD75,000 - USD100,000
My client is a premier Detroit General Contractor with an excellent reputation in Southeast Michigan. The Assistant Project Manager will be responsible for overseeing projects across multiple disciplines including Commercial, Healthcare, Higher Ed, and Self-Perform, ranging from $500k-$30M. Relevant Assistant Project Managers and Senior Project Engineers - apply today and your resume will be considered within 24 hours.
Competitive base salary with industry leading benefits
Diverse project portfolio including Commercial, Municipal, Self-Perform
Chicago
Permanent
USD75,000 - USD98,000
The Project Manager is responsible for the management of each project assigned including costs and financial reporting, coordination, sequencing, scheduling, and implementation of objectives from start up through completion of each project.
ENR Ranked top 50 Design Build Firm
Extensive pipeline into 2023
Madison
Permanent
USD72,500 - USD85,000
This job is an Assistant Project Management opportunity with a quality Commercial and Multi-Family General Contractor in Madison, WI. They are looking for someone with the ability, skillset, and motivation to elevate their career to a lead PM role within the next 12-24 months.
High Quality General Contractor looking to promote to a lead PM in 12-24 months.
High construction margins, great autonomy and work life balance.