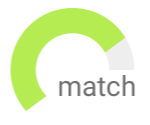 Haven't found the job you are looking for? Use our new smart new Job Match tool to find your next opportunity.
Oakland
Permanent
USD140,000 - USD165,000
Directs all field personnel to achieve completion of the project on schedule, within budget, with quality workmanship that conforms to plans and specifications.
* Creates, maintains construction schedule, identifies, and solves problems.
* Orders materials and schedules inspections as necessary throughout the process.
Extremely competitive base pay
Extensive pipeline of projects to be completed throughout the West Coast.
National leader in general contracting with more than eight decades in the business offering first-in-class construction, boasting an award-winning portfolio of commercial projects. Looking for a Commercial Construction Assistant Superintendent.


Assistant Superintendent required for
renowned general contractor
My client is seeking to add an Executive Assistant to its C-Suite. They will directly assist the C-Suite and will ensure that functional needs are handled. The ideal candidate will demonstrate strong organizational and proactive problem-solving skills, and work well across functions in a fun, fast-paced and entrepreneurial environment.
Competitive base salary and benefits
Room for career advancement
This is an opportunity to work on a high-level commercial construction team and learn from experienced leaders in the industry who are dedicated to career development. This company works exclusively with an established client to service all of their construction needs with a solid back log of $270M commercial projects.
Opportunity with a General Contractor with an enormous backlog
Excellent training, room for growth, and robust benefits package
International Art Gallery expanding to West Coast market!
Minimum of 1-3 years' work experience as administrative assistant
Have a genuine passion for the arts
The Firm seeks a Litigation Paralegal to assist the Products Liability practice group in all phases of the litigation process from the initial complaint to discovery through to trial and appeal.
Top ranked global AM Law Firm
Rapidly growing team with opportunity for fast promotion
Experience as a HR administrator or HR administrator's assistant in AEC world
Understanding various HR software systems, like BambooHR
Computer literate with programs such as MS office Suite, Zoom, Outlook, Excel and Word
Good understanding of labor laws
Organizational skills and ability to prioritize
Interpersonal with good communicative skills
College degree preferred but not required
Flexible work schedule/ work + life balance
Competitive benefits
Culver City
Permanent
USD120 - USD180
* Direct day-to-day on-site supervision of field labor force including assistants, foremen, subcontractors and other construction related personnel.

* Assist Project Manager in the supervision and responsibility of the total construction effort in accordance with design, budget, quality, and schedule.
401k, Benefits, Great Culture
Strong Brand Recognition