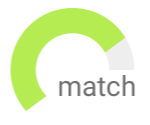 Haven't found the job you are looking for? Use our new smart new Job Match tool to find your next opportunity.
Our client is seeking a Compliance Professional with strong knowldge on Fixed Income and/or Debt Capital Markets to own the growing compliance program reporting to the CCO and CEO.
Opportunity to join a growing firm in a fast paced/dynamic environment!
Ability to work on highly critical projects
Billerica
Permanent
USD170,000 - USD210,000
Reporting directly to the company CEO, the Director of Engineering will be tasked with managing all engineering activities over cross-functional teams. By using you hands-on skill set, you will be a technical advisor to all phases of the product lifecycle including new product development, design support, and sustaining engineering support.
This opportunity is perfect for someone who is detail oriented and hands on.
Use your leadership skills to create a lasting impact on impactful products.
Fantastic opportunity for a hands-on, detail orientated, forward thinking senior finance professional to join a rapidly growing international Cryptocurrency Exchange Operation as one of the first 20 employees.

The company is a greenfield site and you will work with the CEO to build an effective controls framework that ensures the safekeeping of assets for the business as it grows.
Exciting Start Up Cryptocurrency Exchange
Exciting Fintech with Growth Potential
Waltham
Permanent
USD230,000 - USD260,000
Highly promising clinical-stage biotechnology company seeks Senior Director of Investor Relations to join their leadership team, to business partner with both the CFO and CEO.
Reports directly into the Chief Financial Officer
EQUITY AVAILABLE!
Oak Park
Permanent
USD85,000 - USD110,000
Opportunity to join a rapidly growing renewable energy, development and investment firm as they continue to expand across the US. This person will partner with the CEO & COO providing key support and analysis critical to substantial business decisions. This person will have the opportunity to gain exposure to all elements of the business from finance, operations, marketing, sales, development and R&D.
Rapidly growing, renewable energy firm
Provide key support and analysis to the CEO & COO