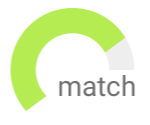 Haven't found the job you are looking for? Use our new smart new Job Match tool to find your next opportunity.
Wheeling
Permanent
USD135,000 - USD150,000
The Director of Manufacturing will oversee a team of 12 engineers, managing and planning daily projects for the manufacturing operations with exposure to senior leadership and ability to progress to a VP level role. This role will report to the VP of Operations.
Report to the Vice President of Operations
Investment in employee training, education, CEUs
Develop the short and long-term Development Strategy in line with the overall mandate, with a particular focus on creating a thriving community.
Establishment and continuous refinement of product positioning for the master plan across the design process, project development and delivery activities.
Multibillion-dollar greenfield residential masterplan
Work alongside a team of world class development professionals
Columbus
Permanent
USD185,000 - USD250,000
Reporting to the President/Principal and Executive Vice President, the Vice President will be responsible for the planning, strategizing and management of all the company's construction-related operations, which currently serve new construction and renovation projects in tri state area. These operations include procurement, construction, purchasing and business development/client relations.
Looking to move into an Executive position with a well established firm.
Become part of an ownership group that is growing exponentially.
Bedford
Permanent
USD200,000 - USD220,000
Oversee and support quality management systems, production operations, ensuring regulatory compliance and continued alignment with the company standards and initiations.
Join an exciting biotech company treating eye related diseases
Opportunity to oversee multiple functions on the QA team
New York
Permanent
USD180,000 - USD240,000
Leading a large engineering team, the successful Director of Engineering will be responsible for building cutting edge technology across one a significant product line within the business.
Fast Growth Start up solving a key industry challenge
Remote opportunity
Bennington
Permanent
USD130,000 - USD150,000
In this exciting Director of Operations position, you will manage the entire operation of the plant and will drive manufacturing objective to achieve strategic goals. You will be responsible for leading a small team and supporting their overall success.
Are you looking for a leadership opportunity within the manufacturing industry?
It is a great time to apply to this growing, global company in Vermont!
Denver
Permanent
USD150,000 - USD220,000
Michael Page has exclusively partnered with a reputable mixed-use developer to find their new VP of Development to join their Denver office. This is an exciting opportunity for someone looking to step in and make an immediate impact on current and future projects. Projects are urban in-fill and large scale- the ideal candidate would have experience working with similar project type and size and be willing to be a very hands-on VP.
Work on Trophy Projects
Tight knit lean team
Irvine
Permanent
USD140,000 - USD160,000
The Director, Clinical Affairs, will be a key leadership role responsible for the clinical development strategy and execution of ophthalmic medical device clinical programs. This includes support for all phases of the clinical programs internationally and the United States. The role will lead both clinical development and operations across our programs. Studies for these programs will be in the US and also selectively in other OUS geographies.
Leadership opportunity with Growing Clinical Start-up
Support for all phases of the clinical programs internationally and the US
Billerica
Permanent
USD170,000 - USD200,000
Reporting directly to the company CEO, the Director of Engineering will be tasked with managing all engineering activities across cross-functional teams. By using your hands-on skill set and mentality, you will be the technical advisor to all phases of the product lifecycle including new product development, design support, and sustaining engineering support. You will lead a small, yet growing, seasoned cross functional engineering team.
A great opportunity for ownership and leadership of a small engineering team.
A small, tight-knit, financially stable company in the engineering space.
Atlanta
Permanent
USD130,000 - USD185,000
My client, a highly ranked commercial GC, is looking to grow their Preconstruction division. This firm is seeking a Director of Construction who thrives within a leadership position who will make an immediate impact, while providing insight on how to expand their business. If you are interested in an opportunity to further develop your construction career, this is the opportunity for you!
Strong project pipeline with growth opportunities
Competitive salary and benefits
Create job alert to receive Director jobs via email the minute they become available
Collaborate with executive-level management in the development of performance goals and long-term operational plans
Set strategic goals for operational efficiency and increased productivity
Competitive monthly salary, inclusive of basic, housing and transport allowance
A chance to work for a giga-project in Saudi Arabia
Burien
Permanent
USD160,000 - USD180,000
The Preconstruction Director leads preconstruction effort on projects requiring active collaboration with owners, architects, consultants, subcontractors, and suppliers to deliver a successful project. The Preconstruction Director will take an active role in regional industry organizations, develop and maintain subcontractor and supplier relationships, be knowledgeable regarding regional commodity markets and assist in the pursuit and development of new project opportunities.
Exciting project pipeline with reputable Commercial and Multifamily projects
Voted one of the best owner-builder's in PNW
New York
Permanent
USD130,000 - USD150,000
Analyst will be sitting on the Credit Risk team and reporting to the Chief Credit Officer. The analyst will be expected to define and implement CECL methodology.
Modeling Analyst role at top American bank
Reporting to Chief Credit Officer
Baltimore
Permanent
USD110,000 - USD125,000
The Sr. Accounting Manager will be a key aspect and the external and internal financial reporting process. The Sr. Accounting Manager will have full oversight over the entirety of the US business, and will be poised to grow and development the financial reporting process for a growing bio-tech firm in the area. The Sr. Accounting Manager will work directly with the larger global finance team to provide accurate forecasting & budgeting - this is new, growth oriented role that will allow the right candidate to blaze their own trail.
Fast growing biotechnology firm; leader in their space
Dynamic work environment & fantastic long-term growth
Las Vegas
Permanent
USD80,000 - USD81,000
Play an active role in supporting and leading the start-up of a new multi-brand, Omni-channel fulfillment center
Install, oversee and set strategic goals of the Labor Management System, engineered standards and Performance Team for the facility and alignment with other Fulfillment Centers
Opportunity for growth
Competitive salary and benefits
New York
Permanent
USD125,000 - USD175,000
The Marketing Director will help develop and implement the 360-marketing strategy in America's region for a global denim brand. The Director will aim to drive brand desirability and awareness by leading local execution of all marketing programs.
Career progression opportunities
Opportunity to work with a global retail company
International
Permanent
USD13,612 - USD16,335 per month (USD163,353 - USD196,023)
IT Director for established Middle Eastern retailer that operates globally. Helping activate digital transformation across whole business
Well Established Middle Eastern Retailer Expanding Rapidly
Exciting Digital Transformation
New York
Permanent
USD160,000 - USD190,000
Our client, a top 50 AML Firm is seeking a FP&A Director to partner with the CFO and build out the FP&A function. This is an great opportunity to work for a well-established firm who continues to grow internationally and nationally.
International Law Firm
Opportunity to work Senior Partners and Finance Leaders
Los Angeles Metro Area
Permanent
The role is a pivotal position in a rapidly growing global partnership program. You'll be joining one of the leading brands in cosmetics and will have an impact in shaping the future growth of our business. You will be focused on establishing growth in sales with existing relationships and new to take our brand to the next level.
Provides clear path of career growth within the Beauty/Cosmetics Industry
Hybrid work opportunity, amazing health benefits, PTO and 401K
Los Angeles Metro Area
Permanent
MPI does not discriminate on the basis of race, color, religion, sex, sexual orientation, gender identity or expression, national origin, age, disability, veteran status, marital status, or based on an individual's status in any group or class protected by applicable federal, state or local law. MPI encourages applications from minorities, women, the disabled, protected veterans and all other qualified applicants.
Extensive Pipeline of Projects
Top of the line compensation package, profit sharing, bonus, 401k and Health
Minneapolis
Permanent
USD150,000 - USD200,000
This General Contractor is based in the Twin Cities area, and averages around $200M in revenue. They are well known for offering diverse project types, and a family first culture to cultivate teamwork and support for their 100 employees. This firm is seeking a Project Director who thrives within a leadership position who will be able to provide insight on how to expand their business.
$150k+ base salary with additional monetary incentives.
Director role with a well known and respected general contractor in Twin Cities
The Logistics Director North America is accountable for optimizing the company's supply chain transportation, warehousing and importing processes and developing a capable organization of Distribution, Warehousing, and Importation professionals to meet our business' performance expectation for safety, quality, service and cost.
Highly strategic role with a globally operating company
Opportunities for career growth and personal development
Fantastic opportunity for a hands-on, detail orientated, forward thinking senior finance professional to join a rapidly growing international Cryptocurrency Exchange Operation as one of the first 20 employees.

The company is a greenfield site and you will work with the CEO to build an effective controls framework that ensures the safekeeping of assets for the business as it grows.
Exciting Start Up Cryptocurrency Exchange
Exciting Fintech with Growth Potential
The Senior Director of Manufacturing has the overall accountability to lead the production, distribution operations and facilities for one of the largest facilities across this organization.
Global, market leading consumer products organization
Excellent opportunity for career growth
Phoenix
Permanent
USD150,000 - USD200,000
Collaborate with leadership and Project Managers to ensure organizational goals are being met on time and efficiently. Execute best practices as a team leader to ensure all members of team are working effectively.
Nationally ranked builder with excellent culture/work-life balance
High end base salary with great bonus incentives
New York
Permanent
USD230,000 - USD250,000
Finance professional with loan origination and underwriting experience. Solid experience required in all aspects of the analysis and structuring of middle market debt transactions, including extensive performance of due diligence for transactions. All essential duties and responsibilities must be performed in accordance with established Bank policies and procedures, compliance rules and regulations, and the bank's privacy policy.
Strong opportunity at a commercial bank
Offers growth in a competitive field.
Norcross
Permanent
USD120,000 - USD150,000
Technicolor is seeking a seasoned Marketing leader to help drive the strategy and implementation of marketing programs to increase awareness and demand for Technicolor's Connected Home Products and Solutions in the Americas region.
Exciting global team
Internal Startup
Woburn
Permanent
USD130,000 - USD160,000
The Director, Customer Service will lead the customer service organization, providing customer service while developing the strategy, vision and expansion of the global Customer Care team. This role will collaborate with all internal stakeholders including, engineering, quality, marketing, etc., to ensure customer service objectives align with corporate wide goals, providing insight into patient behaviors, and product usage
Leadership positon with Innovative Medical Aethstetics Med Device Manufacturer
Located in Woburn, MA
Boston
Permanent
USD172,000 - USD200,000
Work from home
We are looking for a Director, Clinical Operations to lead internal and external cross-functional disciplines to manage several clinical trial teams within a program from start to finish. The person will supervise the program's trials and offer operational advice as a member of the program team. carries out line management responsibilities for the personnel working on the program's trials. These include CPMs, ACPMs, and CTAs, but are not restricted to these.
biopharmaceutical company focused on discovering, developing and commercializing
competitive compensation, including equity-based compensation, and a comprehensi
Cincinnati
Permanent
USD95,000 - USD130,000
Our client is a family oriented, established Multi-Family Developer looking for a Senior Construction Project Manager/Project executive interested in development to join the team and make immediate impact. If you are looking for the next move in your career to be one at a solid company that rewards their employees generously this is the move for you.
Work with a extremely reputable developer known nationally.
Sky is the limit on upward mobility